Principal
Message from the Principal
Welcome to the 2016-2017 school year! The Sageville staff and I recognize the important contributions parents make toward a child's success in school. There is no question about it – success at school begins at home. Parents are the single most important variable in a child's schooling. We welcome you and your children back to school!
The close partnership between home and school is one of the exceptional strengths at Sageville Elementary School. Sageville Elementary School has a strong tradition of supportive, hard-working parents. Throughout the year parents have the opportunity to develop that partnership in a wide variety of ways. Parents join the PTC, volunteer in the classroom, help at Spring Fling, attend School Site Council meetings, read to their children and help in many other ways. It is important to your child that you are involved in some way at school. It's a way to let your child know you think his or her school is important.
As we begin a new school year, I ask for the commitment of our best for our children on the part of parents, students and staff. It is the key to our success with the children we teach. School and home can work together to build skills and knowledge, reinforce values, and develop a strong sense of self worth. We must invest our time and energies in our community's most valuable resource – our children.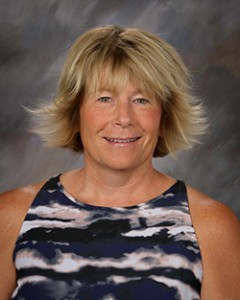 For your student,
Miss Jean McDonald, Principal
"Miss Mac"
jmcdonald@dbqschools.org
563.552.4300 phone
563.552.4301 fax